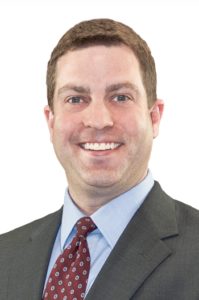 Brian Miller
Vice President and Chief Financial Officer
Brian Miller is the vice president and Chief Financial Officer (CFO) for Thales Defense & Security, Inc. (TDSI). He is responsible for all aspects of TDSI's finance and accounting operations, leads the quality team, and is the company's compliance officer and management quality representative. Mr. Miller also serves as a member of TDSI's Government Security Committee and Board of Directors, Tampa Microwave's Board of Managers, and as an outside director and government security committee member for Schneider Electric Buildings Critical Systems, Inc.
Mr. Miller joined TDSI as director of finance in 2010, and was named vice president and CFO in 2015. Prior to joining TDSI, Mr. Miller worked for five years in finance/business operations at DRS Signal Solutions. He began his career as a participant in the Financial Leadership Development program at Lockheed Martin, where he worked for seven years in a variety of roles at the business unit, shared services, and headquarters levels.
Mr. Miller holds a bachelor's degree in business administration/finance and economics from the University of Notre Dame.