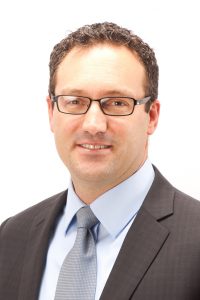 Chris Beauparlant
Vice President, System Solutions
Chris Beauparlant is the vice president of the System Solutions business unit for Thales Defense & Security, Inc. (TDSI). He leads all business and operations for System Solutions, which specializes in optronics and sensors, observation and target location, seekers and fuzes for air and ground applications, as well as, radars, sonars, and ship combat management systems.
Mr. Beauparlant began his career with Thales Components Corporation in 1996, where he managed the Angenieux commercial zoom lens business in the US, and successfully established distribution channels and a countrywide service network. He continued as director of business development for Thales Components Corporation before advancing to the position of vice president for the optronics business line in the Land Defense division. He later served as the Chief Executive Officer of Thales Components Corporation.
Mr. Beauparlant holds a bachelor's degree in business administration from the University of New Hampshire's Whittemore School of Business and Economics.