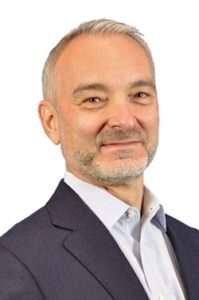 Steve Noel
Vice President, Satcom Solutions
Steve Noel is the Vice President of the Satcom Solutions business unit for Thales Defense & Security, Inc. (TDSI). He leads the sales distribution, business strategy, and portfolio expansion for the ThalesLINK family of products within the global commercial and defense satellite communications markets.
Mr. Noel joined TDSI in 2009 as a Principal Engineer and quickly advanced to managing engineer roles where he developed cutting-edge satcom solutions. Leading to his current role, he was Product Line Director for Satcom Solutions. In this role, he developed and launched the ThalesLINK family of products that have quickly become the preferred L-band solutions in markets worldwide. Prior to joining TDSI, Mr. Noel performed in lead engineer roles for Nortel Networks and Raytheon.
Mr. Noel graduated from West Virginia University in 1994 with a master's degree in electrical engineering.