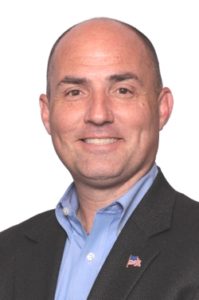 Curtis Chappell
Corporate Security Officer and Vice President of Security
Curtis Chappell is the Corporate Security Officer (CSO) and vice president of security for Thales Defense & Security, Inc. (TDSI). As CSO, Mr. Chappell is responsible for all TDSI and subsidiary programs' security operations and compliance activities, including physical security, personnel security, counterintelligence, insider trust, and risk-based industrial security oversight.
Mr. Chappell serves as principal advisor to the Government Security Committee (GSC) in matters concerning classified information, national security, National Industrial Security Program (NISP) and proxy agreement compliance requirements. He is also a subject matter expert for industry best practices and operational oversight of Foreign Ownership, Control or Influence (FOCI) mitigation programs.
Mr. Chappell joined TDSI in 2017 as director of security and has since led a premier industrial security program, consistently rated as "Superior," and in 2020 was awarded the prestigious James S. Cogswell Outstanding Industrial Security Achievement Award.
Mr. Chappell holds a bachelor's degree from the United States Merchant Marine Academy; is a certified Industrial Security Professional (ISP®); and national board member of NCMS, the society of industrial security professionals.