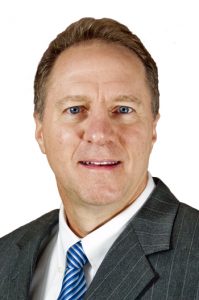 Doug Bishop
Vice President, Engineering
Doug Bishop is the vice president of engineering and information technology, and Chief Technical Officer (CTO) for Thales Defense & Security, Inc. (TDSI). In this position, he is responsible for all product design and development activities, including strategic and technical leadership of systems, RF/analog hardware, digital hardware, embedded software, digital signal processing, and mechanical engineering disciplines, as well as information technology.
Prior to his current position, Mr. Bishop joined TDSI (then Racal Communications, Inc.) in 1989 and has served the company in a number of increasingly responsible executive positions to include director of engineering and vice president of engineering.
Mr. Bishop currently serves as an officer on the company's board of directors, and is a member of the University of Maryland Electrical and Computer Engineering Department Advisory Board, the Armed Forces Communications and Electronics Association (AFCEA), and Institute of Electrical and Electronic Engineers (IEEE).
He holds a bachelor's degree in electrical engineering from the University of Maryland.