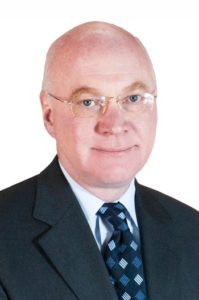 Glen E. Parker
Chief Operating Officer
Glen Parker is the Chief Operating Officer (COO) for Thales Defense & Security, Inc. (TDSI). Mr. Parker is responsible for the organization's daily operations and performance on existing programs. Mr. Parker joined TDSI (then Racal Communications, Inc.) in 1992 as a program manager and has risen to his current role as COO.
Mr. Parker has over 30 years of experience in the radio communications and defense acquisition industry. He brings to this position a broad understanding of TDSI's customers, products, technologies, processes, and practices. Prior to TDSI, Mr. Parker's career included systems engineering and acquisition management support to the US Air Force.
Mr. Parker holds a bachelor's degree in electrical engineering from Tufts University.