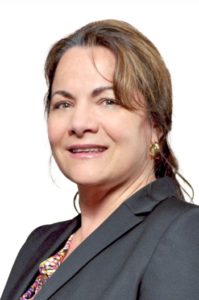 Stacey Bostock
Vice President of Human Resources and Ethics Officer
Stacey Bostock is the vice president of human resources & ethics officer for Thales Defense & Security, Inc. (TDSI). In this role, Ms. Bostock oversees strategies and initiatives for human resources, marketing & communications, and proposal management.
Prior to this role, Ms. Bostock was the director/manager of human resources, and before that was the senior staff accountant for TDSI. Early on, Ms. Bostock worked as a finance contracts manager for Thompson Reuters, and as the assistant controller and corporate benefits plan administrator for Marriott International, Inc.
She holds a bachelor's degree in organizational management from Columbia Union College.